Dinner reservations are required.
719-395-2447 EXT: 251
Thank You For Your Support. We Are Booked For Thanksgiving Dinner & Thanksgiving ToGo.
MOUNT PRINCETON HOT SPRINGS RESORT
The Perfect Meeting Place For Business Or Pleasure
BREAKFAST MENU.
QUESTIONS 719-395-2447 EXT: 251
DRESS CODE
We kindly require no bathrobes or slippers be worn into the bar or restaurant.
We recommend casual or business casual attire for Dinner.
Breakfast and Lunch dress code conduct of resort casual wear.
~Breakfast Menu~
~The Sweet Side~
Fresh Fruit Bowl
An assortment of fresh fruit tossed in citrus. Served with vanilla Greek yogurt
6
Oatmeal with Seasonal Berries & Pistachios
Rolled oats, blueberries, toasted pistachios & warm vanilla cream
8
Sweet Cream Pancakes
Three sweet buttermilk pancakes griddled to perfection! Served with butter & syrup
10
Brioche French Toast
Cinnamon brioche bread dipped in Amaretto batter and served with syrup & powdered sugar
12
~The Savory Side~
"S.O.S."
Creamed corned beef, swiss cheese, peppers & onions on grilled baguette slices. Served with crispy home fries.
10
Mount Princeton "Hot" Springs Skillet
Crispy potatoes topped with two eggs cooked your way, wild boar sausage, jalapenos peppers, pepper jack cheese & chipotle salsa.
12
Traditional Country Breakfast
Two eggs cooked your way with your choice of breakfast meat & home fries
Served with toast or English muffin
12
Build Your Own Scramble
Fluffy cage free eggs with three items listed below to add to your own one of a kind creation!
Served with home fries & toast or English muffin
12
Additional items may be added at the prices listed below
Avocado
Onions
Mushrooms
Spinach
Fresh tomatoes
Arugula
~$1.00~
Bacon
Sausage
Smoked ham
Cheddar
Pepper jack
Swiss
~$1.50~
A la Carte Selections
Thick cut bacon, sausage patties, ham steak $4.50
1 or 2 Eggs cooked to order~ (1) $1.50 or (2) $2.50
Crispy home fries~ $3.50
While we will do our best to accommodate dietary restrictions, our kitchen and equipment are used to process & prepare a wide variety of ingredients including, but not limited to gluten, nuts, dairy, eggs, soy, fish & meats. We cannot certify our dishes as "free" of particular ingredients.
We encourage guests to consider the information provided in choosing your meals.
*Consuming raw or undercooked meats, poultry, seafood, shellfish, or eggs may increase your risk of foodborne illness.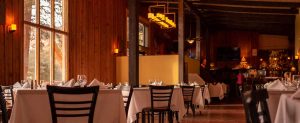 There is no better way to start your day than with one of our hearty breakfast entrees. Choose from traditional items such as pancakes or eggs, spicy South of the Border, or or seasonal specials.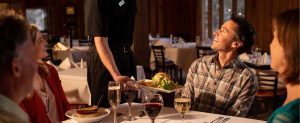 From soups and fresh salads to an enticing array of unique entrees, our lunch menu is sure to pique your appetite. Dine inside or enjoy the incredible views of the Chalk Cliffs and the surrounding 14,000' peaks.

Paired with a generous selection of fine wines, we offer gourmet, hearty entrees featuring the best Colorado products available. Save room for a scrumptious dessert!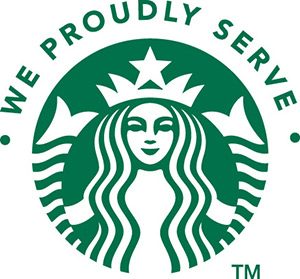 Mount Princeton Hot Springs Resort is excited to announce our brand partnership with Starbucks coffee products to be sold resort wide! Mount Princeton Hot Springs Resort will offer Starbucks coffee as its premier coffee and other products in all outlets. In addition to these products we will also be serving Seattle's Best coffee in all our complimentary coffee outlets.
RESERVATIONS RECOMENDED
OPEN YEAR ROUND
QUESTIONS?
Call: 719-395-2447