MOUNT PRINCETON HOT SPRINGS RESORT
TENNIS LESSONS.
Tennis Lesson Rates
Private (Coach & 1 Player) $45 per hour
Semi Private (Coach & 2 Players) $30/person per hour
Group Private (Coach & up-to 4 Players) $25/person per hour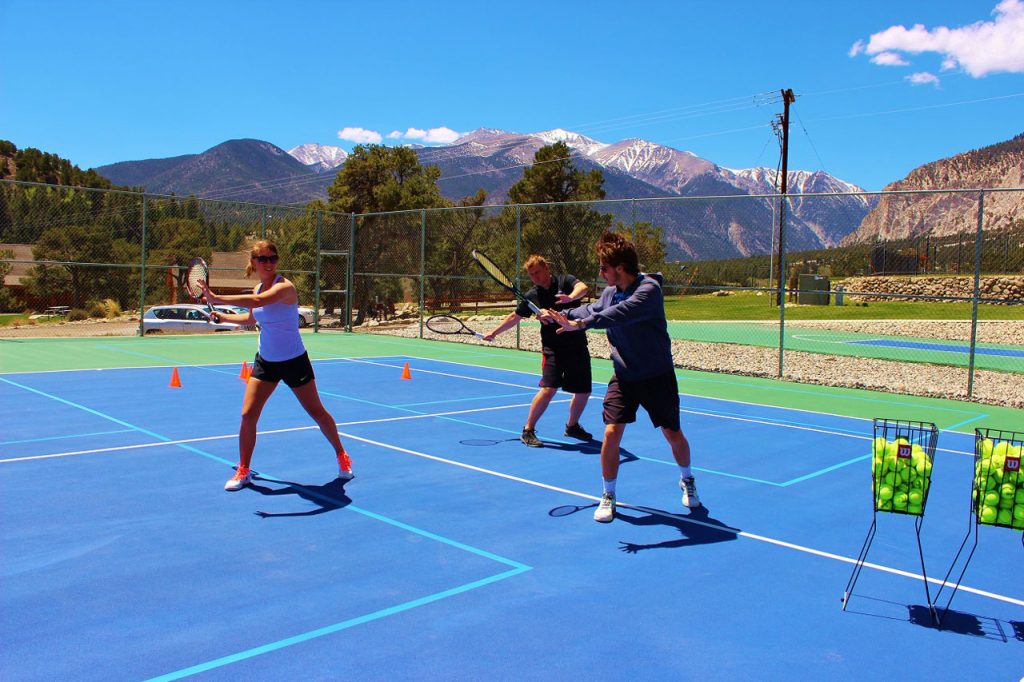 PHOTO GALLERY TENNIS LESSONS.
ACTIVITIES & CONCIERGE SERVICES
This activity is an extreme test of a person's physical and mental limits and carries with it the potential for death, serious injury and property loss. The risks include, but are not limited to: actions of other people including, but not limited to, participants; lack of hydration, weather, and/or other natural conditions. Princeton Holdings, LLC DBA Mt. Princeton Hot Springs Resort is not liable for any injury, property loss, damage, death, etc occurring do to any activity outlined by any information sheet. Guest is participating in any activity on their own merit with no liability to the Mt. Princeton Hot Springs Resort or its agents.