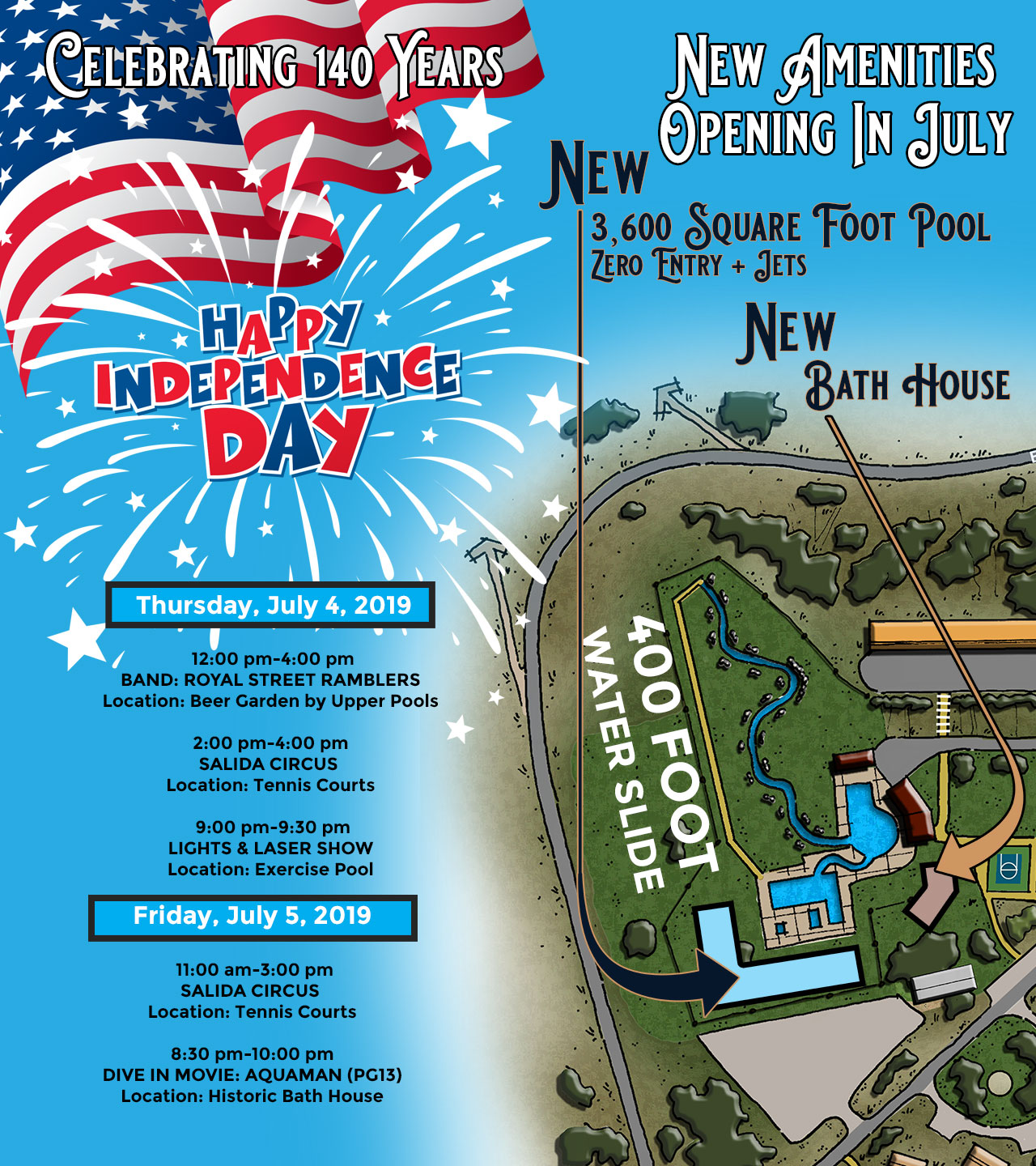 New Amenities
Opening In July 2019
Mount Princeton Hot Springs Resort is pleased to announce the opening of a brand new hot springs pool at their expansive facility in Nathrop, Colorado.
The new pool is adjacent to the upper pool and 400' water slide area on the Resort. It will feature a unique infinity-edge design with a zero-entry point on one end, built-in seating and sun bathing deck.
The pool is actually not heated. The water comes from a natural hot spring that comes out of the ground at 141° F."
The new pool at Mount Princeton follows several new development projects at the Resort. A block of 25 new creekside hotel suites was just completed in July of 2018, the Spa & Club was completed in 2013 in addition to numerous other renovation projects on property.
Future plans are to build another 25 suites, a destination hotel that includes many of the design elements of the original Princeton hotel, including the new restaurant and convention facilities.
The next immediate Resort project will be an expansion of the pavilion.