MOUNT PRINCETON HOT SPRINGS RESORT
PRINCETON CLUB RESTAURANT.
The perfect Colorado dining experience is at the The Princeton Club Restaurant at Mt. Princeton Hot Springs Resort, near Buena Vista & Salida, Colorado. Treat yourself with a savory dining experience at the Princeton Club, conveniently located in the Lodge.  Fresh ingredients and local produce are used whenever possible.
The renaissance continues at The Princeton Club restaurant! Director of Food & Beverage Operations Matthew Roberts is excited to announce the addition of Executive Chef Doug Hudson. Chef Hudson joins the culinary team after a tenure as Chef de Cuisine of the Park Hyatt Regency in Beaver Creek, CO. Under his leadership Chef Hudson will be driving the resorts creative culinary advancements as Mt. Princeton gains speed towards the expansions that are scheduled for summer 2016 and beyond!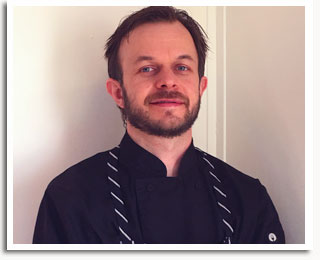 Executive Chef
Doug Hudson
Noted to be a quiet but intense man, Chef Douglas Hudson has an affinity for the rustic flavors and contemporary approach to food that lend themselves to the Rocky Mountains. With over 20 years industry experience, Doug found his talent and love for food in the Boulder, CO area. Working with multiple farms, cheese makers, artisan food makers, and many innovative chefs his knowledge and expertise flourished. Establishing his own cuisine, he designed, built, and launched a wood-fired oven based food truck concept- ABLAZE. The success of that enterprise allowed him to work with countless notable organizations including the Denver Broncos charities, and TED X talks. Continuing to develop his talent he moved to the high Rockies to work with local celebrity chef Kelly Liken, then to head multiple outlets at Park Hyatt Beaver Creek Resort and Spa, notably their flagship restaurant, 8100 Mountainside Bar and Grill.
In his personal time he enjoys spending time with his wife Elicia, their three children and two dogs. They greatly appreciate the outdoors Colorado has to offer. Family activities enjoyed include hiking and foraging for mushrooms, berries, and spring water. In addition he enjoys snowmobiling, skiing, fishing, hunting, wildlife watching, and utilizing the miles of trails within the local area.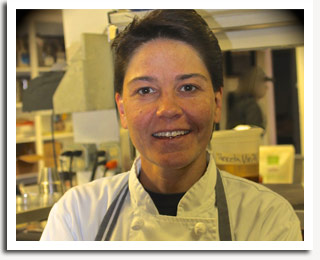 Executive Sous Chef
Melanie J. Coleman
Executive Sous Chef Melanie J. Coleman is the culinary backbone of the Princeton Club's restaurant's new upscale dinner theme. Chef Coleman has honed her skills as a professional culinarian over the past two decades with cooking experiences ranging from comfortable family style restaurants to fine dining in the elite Vail Valley.  Chef Coleman has captured success in making eye-popping displays of color and character in her plate presentations and she continues to pursue the quest for the perfect plate! Prior to joining the Mt. Princeton culinary team Chef Coleman refined her skills in Colorado mountain foodie-favorite restaurants of  La Tour Restaurant , in Vail, The Laughing Ladies Restaurant, in Salida, and most recently the historic Twin Lakes Inn. Off the clock Melanie loves animals of all shapes and sizes! She also loves music, disc golf and the occasional extra day off!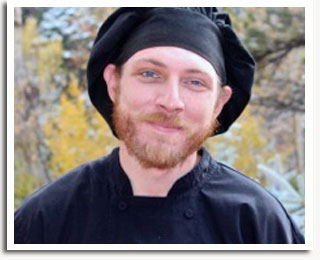 Chef de Cuisine Joshua Melhorn
Chef de Cuisine Joshua Melhorn brings over a decade of culinary experience to the Princeton Club restaurant kitchen. Originally from Georgia…Chef Melhorn has followed his culinary path from the American south to the high country of the Colorado Rockies with stops in the Smokey Mountains as well as Yellowstone National Park. Prior to arriving at Mt. Princeton Hot Springs Resort Josh was able to hone his craft at the Maroon Belles Ritz Carlton private residences near Aspen.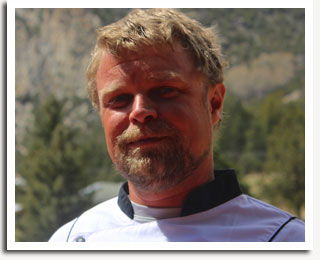 Banquet Chef
Brett Boren
Chef Brett Boren heads up the banquet kitchen at Mt. Princeton Hot Springs Resort. In the past four years he has provided thousands of meals, literally, to the resorts special events guests and countless wedding couples. Chef Brett takes great pride in preparing delicious meals while pushing himself to continually refine his craft and knowledge. A Colorado native, and Buena Vista resident for 15 years, Brett likes fishing, hunting, rock hounding in his personal time.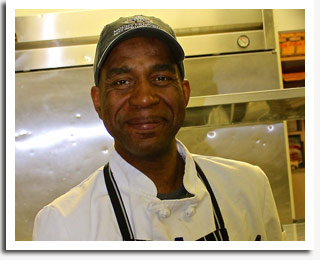 Pastry Chef Victor Marquette Christian
Pastry Chef Victor Marquette Christian is proud to bring a beautiful world of desserts and baked goods to Mt. Princeton Hot Springs Resort. As a 1999 graduate of Johnson & Wales University Victor is very knowledgeable in pastry design for all occasions while specializing in the discipline of custom wedding cakes. As a personal "measuring stick" Chef Christian would consider it a success if every resort guest happily gained five pounds, from pastry alone, during their stay at the Hot Springs! In his personal time Vic enjoys skiing, road biking & tennis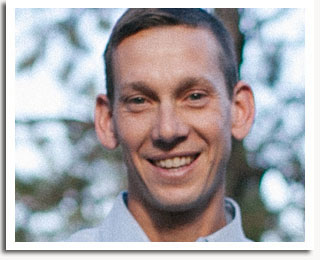 Matthew A. Halk
Princeton Club Restaurant Manager
Matthew has well over a decade of professional experience in food service and hospitality, in addition to a lifetime's passion for food, drink, and celebration reaching back to his earliest childhood memories. His service is characterized by an attentive warmth and friendliness. He strives to anticipate and accommodate guests' every need, making each meal a memorable experience. Matthew draws on his experience at The Boulder-Dushanbe Tea House, in Boulder, CO; The Buccaneer Resort, in St. Croix, US Virgin Islands; and is a familiar face to the many locals he has served in various restaurants in Chaffee County over the past decade.
When he isn't facilitating custom crafted dining experiences for guests of The Princeton Club Restaurant, Matthew tends to his Mountain Hawk Family Farm with his wife, Haven, and four children. Additionally he serves the surrounding community as Captain of Station 2 for Chaffee County Fire Protection District. Matthew is also an accomplished triathlete, ultra-runner, and most recently world championship pack burro racer.
QUESTIONS?
Call: 888-395-7799