VALENTINE'S DAY DINNER
RESERVATIONS 719-395-2447 EXT: 232

Dinner reservations are required.
719-395-2447 EXT: 251

VALENTINE'S DAY DINNER.
$64.99/Couple
5-9pm
Reservations are required.
719-395-2447 EXT: 232
DRESS CODE
We kindly require no bathrobes or slippers be worn into the bar or restaurant.
We recommend casual or business casual attire for Dinner.
Breakfast and Lunch dress code conduct of resort casual wear.
Valentine's Day 2021
"Lover's Confluence"
Her Salad
Baby arugula, white balsamic vinaigrette, shaved fennel & granny smith apples
&
His Salad
Baby kale, course ground mustard dressing, haricot vert, goat cheese & walnuts
~Entrée Selections~
Chateaubriand
Boursin whipped potatoes, roasted baby carrots, glace de viande
Paella
Saffron Bomba rice, scallops, shrimp, pork, sausage, peas & red peppers
Chicken Carbonara
Spaghetti pasta tossed with cage free chicken, pancetta, egg, garlic, parmesan cream & fresh basil
Smoked Vegetable Terrine
Smoked & grilled beets, mushroom puree, mushroom confit, shishito peppers & balsamic cream
Executive Chef Shawn Burnham
While we will do our best to accommodate dietary restrictions, our kitchen and equipment are used to process & prepare a wide variety of ingredients including, but not limited to: gluten, nuts, dairy, eggs, soy, fish & meats. We cannot certify our dishes as "free" of particular ingredients. We encourage guests to consider the information provided in choosing your meals.
*Consuming raw or undercooked meats, poultry, seafood, shellfish, or eggs may increase your risk of foodborne illness.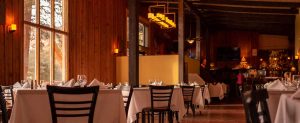 There is no better way to start your day than with one of our hearty breakfast entrees. Choose from traditional items such as pancakes or eggs, spicy South of the Border, or or seasonal specials.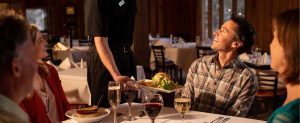 From soups and fresh salads to an enticing array of unique entrees, our lunch menu is sure to pique your appetite. Dine inside or enjoy the incredible views of the Chalk Cliffs and the surrounding 14,000' peaks.

Paired with a generous selection of fine wines, we offer gourmet, hearty entrees featuring the best Colorado products available. Save room for a scrumptious dessert!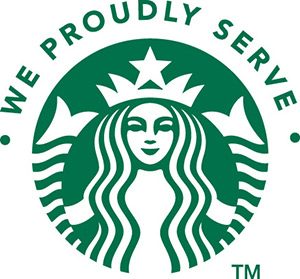 Mount Princeton Hot Springs Resort is excited to announce our brand partnership with Starbucks coffee products to be sold resort wide! Mount Princeton Hot Springs Resort will offer Starbucks coffee as its premier coffee and other products in all outlets. In addition to these products we will also be serving Seattle's Best coffee in all our complimentary coffee outlets.

MOUNT PRINCETON HOT SPRINGS RESORT.
Located on 70 Acres in Nathrop, Colorado