Your Cliffside room is tucked away from it all with incredible mountain views and a shared patio.
20 CLIFFSIDE ROOMS


Cliffside rooms are spacious with amazing mountain views.
Choose 1 King or 2 Queen bed(s), vaulted ceilings, spacious layout and convenient mini-fridges. Panoramic views will lure you outdoors to quaint patio areas while luxurious linens and your tranquil bathroom will pamper you indoors. All natural hot spring pools and Spa facilities are a short walk from the Cliffside rooms.
We offer pet friendly accommodations in specific Cliffside rooms for an additional $60 fee per stay. Please call 719-395-2447 for availability of pet friendly rooms.
CLIFFSIDE HOTEL ROOM AMENITIES:

| Microwave | Mini Fridge | Air Conditioning | Nespresso Coffee Maker | Flat Screen TV | Satellite TV | Patio |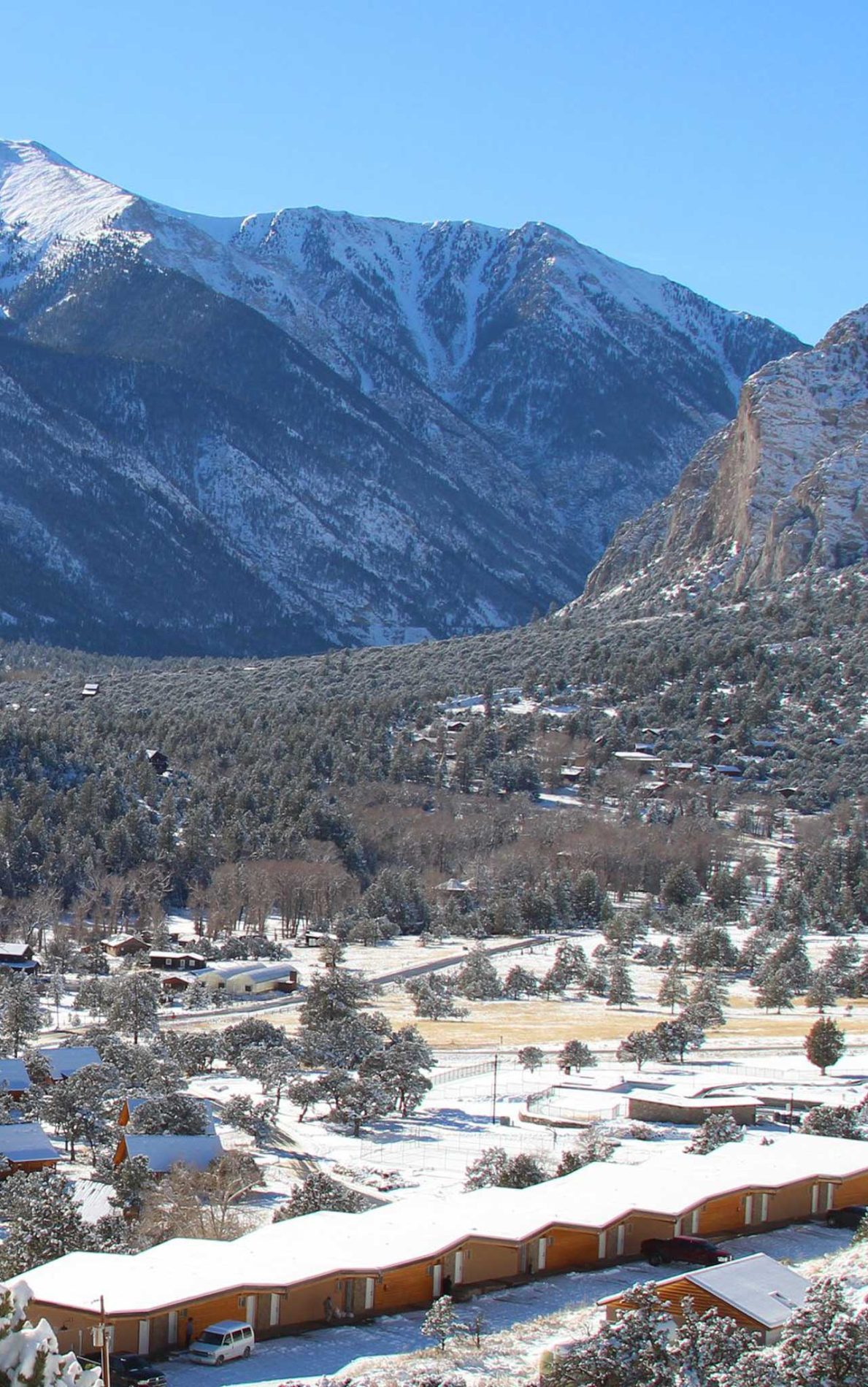 INCLUDED
YOUR OVERNIGHT STAY
2 Days Access to Hot Springs
2 Days Complimentary Daily Fitness Classes
2 Days Complimentary Mountain Bike or Fat Bike Rental
2 Days Complimentary Cross Country Skis or Snowshoe Rentals
Book your trip today for the best rates
You will enjoy waking to these Rocky Mountain views. This is the perfect place to watch the sun rise and set each day.
CLIFFSIDE
KING
This room features one kin bed. Enjoy the incredible views of stunning Chalk Cliffs, Mount Princeton and Mount Antero. These rooms overlook the resort and hot springs.
PHOTO GALLERY
BOOK NOW
Cliffside Rooms
PHOTO GALLERY
BOOK NOW
Creekside Suite
King

CLIFFSIDE
Two Queens
This room features two queen beds and amenities that will help you relax. Enjoy the incredible views of the surrounding 14,000 foot peaks along the Continental Divide.
MOUNT

PRINCETON
HOT SPRINGS RESORT
May We Help You
Plan Your Visit?
Open Year-Round Since 1897