MOUNT PRINCETON HOT SPRINGS RESORT
SALIDA, COLORADO.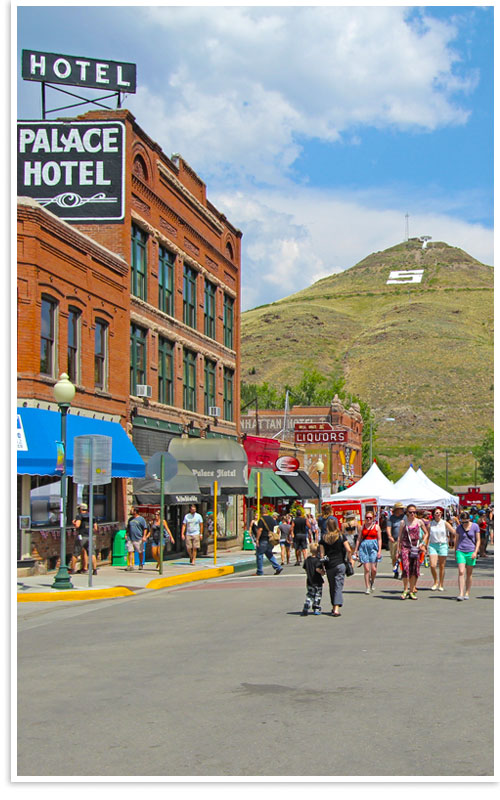 History, heritage, the arts and the outdoors come together in Salida, a unique blend found nowhere else in Colorado.
Salida's small-town charms are abundant downtown, the largest historic district in the state. Walking down F Street, it's easy to imagine yourself in the 1800's when Salida was a stop for passengers on the Denver & Rio Grande Railroad, making it a commercial center for mining and agriculture. A century later, Salida became a hub for artists drawn by the area's natural beauty and outdoor amenities.
Local artists are so prolific that Salida was awarded the state's first-ever Creative District designation in 2012. Art galleries are plentiful downtown, where you'll also find antique stores, modern boutiques and delectable restaurants, a cultural mix that reflects Salida's diverse population of ranchers, artists, artisans and outdoors enthusiasts.
The waterfront along the Arkansas River has been enhanced with a whitewater park and riverside walkway. Nearby, Riverside Park offers a bouldering wall, playground, band shell and towering cottonwood trees that provide a shady respite from the summer sun.
Salidans take serious delight in outdoor sports, especially whitewater rafting, mountain biking and skiing. Thousands flock to the annual FIBArk whitewater festival, held in June when the Arkansas River is swollen with spring runoff. There are enough mountain bikers here to support three bike shops, a healthy number for a town of 5,400 people.
In the winter, don't be surprised if you see businesses closed when there's fresh powder at nearby Monarch Mountain, a note "gone skiing" taped to the door. That's not all. There's rafting, hiking, fishing in the Arkansas River's Gold Medal waters, hunting, off-roading – opportunities are endless when it comes to outdoor recreation. The city is bounded by the Sawatch Range is to the west, the Sangre de Cristos are to the southeast and the rolling Arkansas Hills to the northeast. These vast tracts of public lands are enjoyed year-round, thanks to a mellow climate that leaves the Arkansas Hills free of snow even as the mountains are thick with powder.
For locals, the people are what really make Salida feel like home. Walk into a local coffee shop, and you'll see retirees chatting with dreadlocked 20-somethings, dust-caked mountain bikers just in from a ride and families with young children. It's all part of the mix in this down-to-earth community.
Check Availability
QUESTIONS?
Call: 719-395-2447
PHOTO GALLERY SALIDA, COLORADO.
Hot Springs Complimentary With Your Overnight Stay
Including The Day You Check In & The Day You Check Out
Check Availability
QUESTIONS?
Call: 719-395-2447