MOUNT PRINCETON HOT SPRINGS RESORT
Kroenke Lake Trail
Length of Hike: 8.2 miles RT
Difficulty Level:  Moderate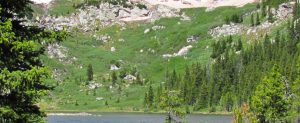 This hike follows a well maintained 4.2-mile trail that has bridges and natural water crossings. This is a pristine alpine lake that sits below Brown's Pass (12,400') in the San Isabel National Forest.
Hike another .5 miles past the lake for a wonderful scenic overview. Another 1.5-mile climb will take you to the top of Brown's Pass for killer views of the surrounding 13ers and 14ers. This is a great day hike or beginners backpacking trip. The trail is especially beautiful in the fall with an abundance of red colorations of moss and fern. Hiking poles are advised because of several stream crossings some of which are across logs.
Directions to Kroenke Lake
This trail is 8 miles outside of Buena Vista off CR 306. (35-minute drive time from Mt. Princeton Hot Springs Resort). From the resort, CR 321 will take you up the hill and intersect with CR 306 just after Mt. Olivet Cemetery. Turn left on CR 306 and drive about 1.7 miles to CR 361. Turn right on CR 361 – follow the road as it turns for 2.5 miles until you come to CR 365. Left on CR 365 – find the trailhead on your left in 5.3 miles.
10 Hiking Essentials
Water (1.5 Liters per person per 5-6 hours)
Snacks (Beef Jerky, nuts, power bar)
Navigation (map and compass and/or GPS)
Sunscreen
Extra clothing (hat, socks, gloves)
First aid supplies
Light (headlamp or flashlight)
Fire starter and matches/lighter
CD Rom or mirror, whistle, mosquito repellant
Emergency shelter (Biffy Bag)
LOCAL HIKES.
12 popular trailheads in the Nathrop area with hikes for all abilities and age levels. Surrounding areas have additional options for exploring our beautiful valley.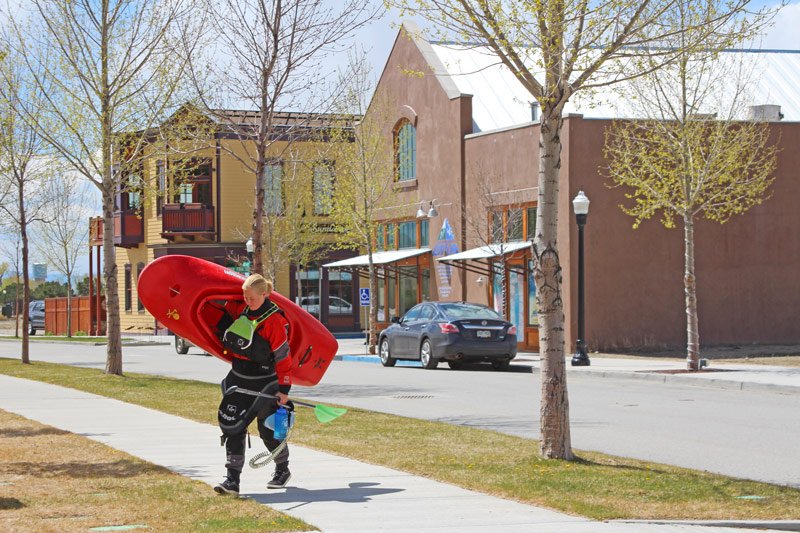 Buena Vista, Colorado is just 9 miles from Mount Princeton Hot Springs Resort. This unique mountain town is located on the Arkansas River. There are many shopping opportunities along with restaurants, a brewery and a distillery. LEARN MORE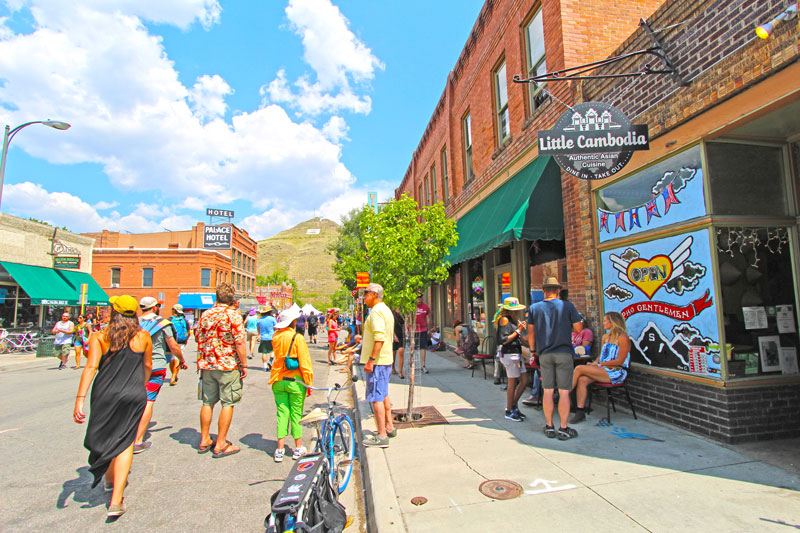 Salida, Colorado is 21 miles from the resort. This is Colorado's largest National Historic District. Dine on the banks of the Arkansas River and explore the many art galleries in this historic downtown. This area was named Colorado's first Creative Arts District. LEARN MORE