MOUNT PRINCETON HOT SPRINGS RESORT
MOUNT YALE 14,196 FEET.
HIKING MOUNT YALE.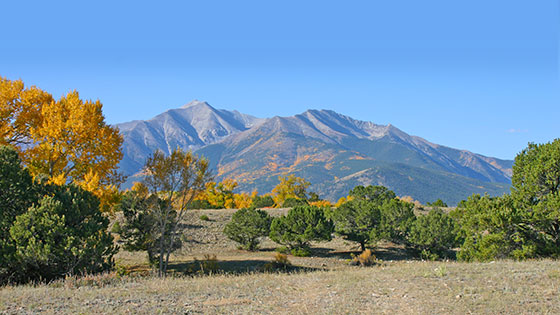 Mount Yale is an intimidating sight from the Upper Arkansas River Valley. Framed by rolling foothills, the mountain rises to a sharp point, its 14,200-foot summit silhouetted knifelike against the sky. This distant perspective belies the true nature of the Collegiate Peak. Mount Yale's southwest slopes offer an excellent trail through fragrant forests and rolling alpine tundra. The most challenging part of the hike, the rocky summit ridge, is also the shortest part of the hike, and can be traversed with minimal difficulty. An added bonus: Mount Yale is one of the few Sawatch fourteeners with a paved road to the trailhead.
Trailhead
From the stoplight at the intersection of U.S. 24 and West Main Street in Buena Vista, head west on West Main Street/CR 306 toward Cottonwood Pass. After 12 miles, park at the Denny Creek Trailhead on your right.
Directions From the Denny Creek Trailhead, the trail heads north into the forest. The route crosses Denny Creek after about a mile. About a quarter mile later, a sign marks the trail junction for Mount Yale or Hartenstein Lake/Browns Pass. Take a right toward Mount Yale, following the trail through forest as it steepens before leaving tree line. Continue along the trail until you reach the saddle, marked by a large cairn. From here, head east along the right side of the ridge toward the summit, choosing the most stable footing. Cairns help mark the remaining route.
Distance 9.5 miles round trip from the Denny Creek trailhead
Difficulty Strenuous
Elevation gain 4,300 feet
Hiking time Allow for one mile per hour, though this may vary greatly depending on physical fitness and altitude acclimation.
Best months June-September, depending on snowpack
Tips Mount Yale is a popular hike, and the Denny Creek trailhead quickly fills up on summer weekends. A weekday hike offers more solitude and a less crowded parking lot. As afternoon thunderstorms are common during the summer, many hikers leave the trailhead at 6 a.m. to leave the summit before noon.
Red tape Mount Harvard is located in the Collegiate Peaks Wilderness Area, where there are wilderness-specific regulations on camping, campfires, dogs and the size of your group.
Follow leave-no-trace principles
PHOTO GALLERY HIKING.
SAWATCH RANGE FOURTEENERS
(Peaks over 14,000 feet in elevation)

10 Hiking Essentials
Water (1.5 Liters per person per 5-6 hours)
Snacks (Beef Jerky, nuts, power bar)
Navigation (map and compass and/or GPS)
Sunscreen
Extra clothing (hat, socks, gloves)
First aid supplies
Light (headlamp or flashlight)
Fire starter and matches/lighter
CD Rom or mirror, whistle, mosquito repellant
Emergency shelter (Biffy Bag)
LOCAL HIKES.
12 popular trailheads in the Nathrop area with hikes for all abilities and age levels. Surrounding areas have additional options for exploring our beautiful valley.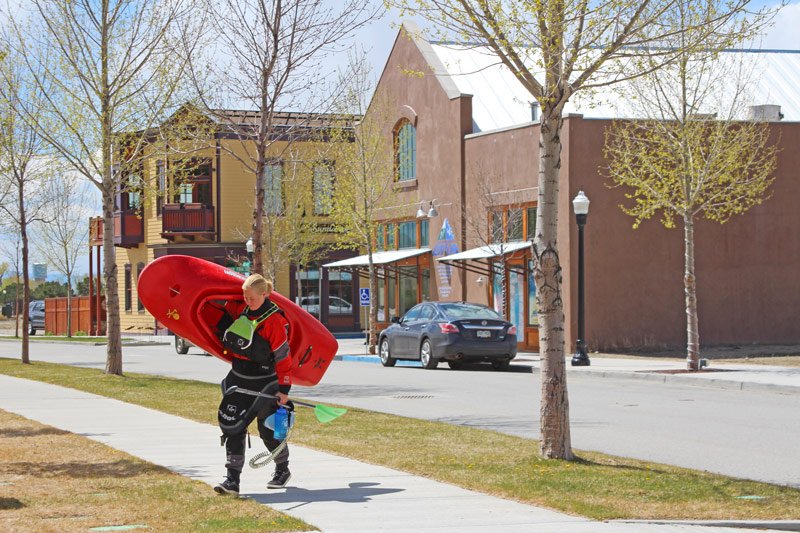 Buena Vista, Colorado is just 9 miles from Mount Princeton Hot Springs Resort. This unique mountain town is located on the Arkansas River. There are many shopping opportunities along with restaurants, a brewery and a distillery. LEARN MORE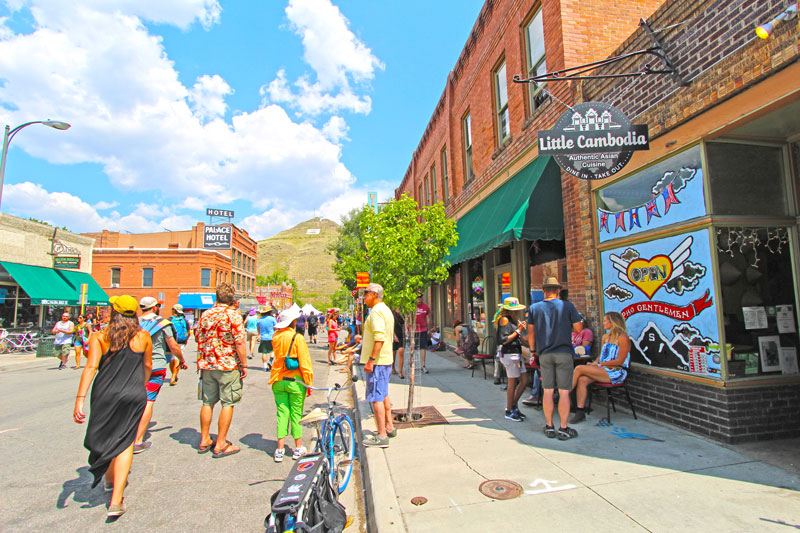 Salida, Colorado is 21 miles from the resort. This is Colorado's largest National Historic District. Dine on the banks of the Arkansas River and explore the many art galleries in this historic downtown. This area was named Colorado's first Creative Arts District. LEARN MORE