MOUNT PRINCETON HOT SPRINGS RESORT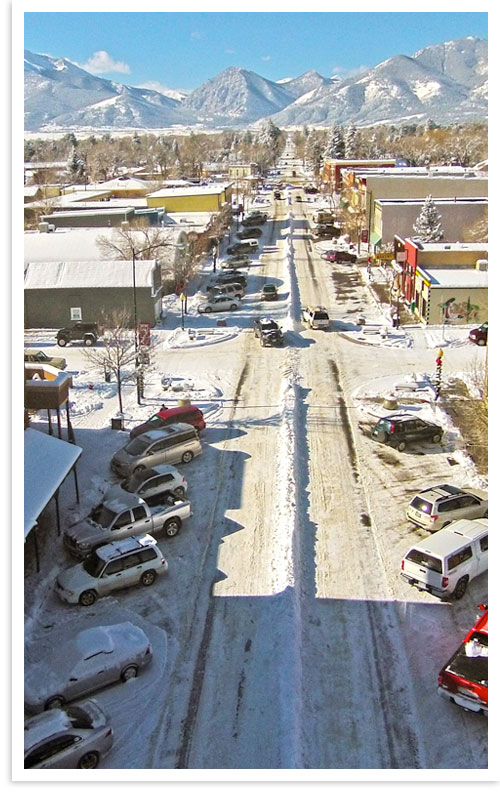 The view really is beautiful in Buena Vista, a mountain town nestled between majestic peaks and the Arkansas River. The peaks of the Sawatch Range are visible from just about any vantage point, their stately presence creating a scenic backdrop to Buena Vista's parks and historic buildings.
Some of Buena Vista's gems are visible from U.S. 24, where there are three roadside parks, numerous local restaurants and outdoor outfitters. 
To truly get a feel for what makes Buena Vista special, however, head downtown. Small town charms flourish along East Main Street, where buildings dating back to the late 1800's are home to boutiques and businesses. Head further east and you'll find a children's playground, a dog park, a disc golf course and access to the Arkansas River.
Buena Vista's new downtown area, South Main, melds the town's western history with a modern aesthetic that pays homage to the area's growing river community. South Main offers shopping, food, lodging and a riverside park with live music on summer weekends. 
With mountains on one side and the river on the other, Buena Vista is a haven for outdoor enthusiasts. Kayakers and stand-up paddleboarders flock to the Buena Vista Whitewater Park, honing their skills in man-made features along a half-mile stretch of river accessible from the end of East Main Street. The summer paddling season kicks off with PaddleFest, a family-friendly event with lessons and competitions for beginners and experts alike. 
Numerous rafting companies are based around Buena Vista, offering guests thrilling whitewater rafting trips on the Arkansas River. Anglers also share the river, recently awarded Gold Medal Trout Water in January by the Colorado Parks and Wildlife Commission.
Alpine adventures abound on the west side of the valley. For the peak-bagging crowd, Buena Vista offers convenient access to numerous fourteener trailheads. Aspen groves turn golden during the transition from summer to fall, an ideal time of year to go off-roading. Winter blankets the mountains with snow, creating prime conditions for snowmobiling along groomed trails near Cottonwood Pass. Lower elevations remain free of snow throughout much of the year, offering year-round opportunities
Check Availability
QUESTIONS?
Call: 719-395-2447
PHOTO GALLERY BUENA VISTA, COLORADO.
Hot Springs Complimentary With Your Overnight Stay
Including The Day You Check In & The Day You Check Out
Check Availability
QUESTIONS?
Call: 719-395-2447