MOUNT PRINCETON HOT SPRINGS RESORT
CONTACT PRINCETON CLUB RESTAURANT.
719-395-2447 EXT: #251
RESERVATIONS RECOMENDED
OPEN YEAR ROUND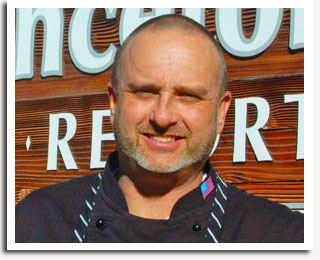 Director of Food & Beverage & Executive Chef
Matthew J. Roberts
Chef Roberts has spent the last twenty five years immersed in the cuisine of the Rocky Mountains and the Southwest. Though he is a native of Colorado he was raised in Seattle Washington where his love of food was born. After his formative training Chef Roberts set forth in developing his own unique style of haute cuisine based on his love classical French cuisine and the ingredients of the American west. Combining classical preparations with western flair he has crafted a style he refers to as "Comfortable Colorado Cuisine".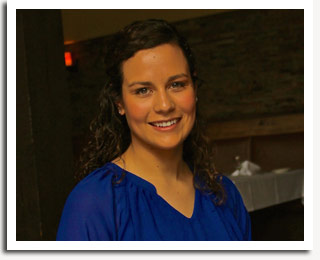 Restaurant Manager
Carin Cruz-Orth
Carin Cruz-Orth has been involved in many capacities and worked in all different areas of the resort for nearly a decade. She brings youth, changes and growth with her. She has worked in management and human resources at Fontana Co, Inc. to establish a professional staff in retail services in Salida, Canon City and Florence, CO. Carin has lived in the area 18 years, and can make your experience at the Princeton Club Restaurant enjoyable and inviting with a staff willing to please. She is a people person who enjoys spending time her with family, traveling, hiking and skiing.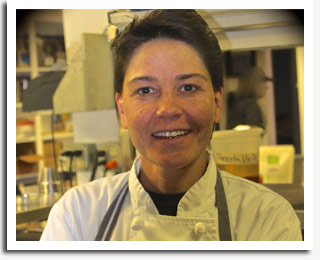 Chef de Cuisine
Melanie J. Coleman
Chef de Cuisine Melanie J. Coleman is the culinary backbone of the Princeton Club's restaurant's new upscale dinner theme. Chef Coleman has honed her skills as a professional culinarian over the past two decades with cooking experiences ranging from comfortable family style restaurants to fine dining in the elite Vail Valley.  Chef Coleman has captured success in making eye-popping displays of color and character in her plate presentations and she continues to pursue the quest for the perfect plate! Prior to joining the Mt. Princeton culinary team Chef Coleman refined her skills in Colorado mountain foodie-favorite restaurants of  La Tour Restaurant , in Vail, The Laughing Ladies Restaurant, in Salida, and most recently the historic Twin Lakes Inn. Off the clock Melanie loves animals of all shapes and sizes! She also loves music, disc golf and the occasional extra day off!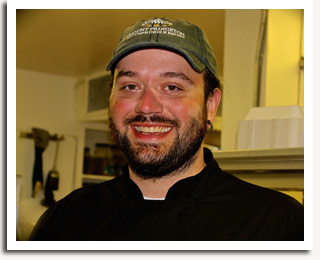 Executive Sous Chef Matthew Campbell
Executive Sous Chef Matthew Campbell over see's two of The Princeton's Club restaurants main production periods. A graduate of the Keystone based Colorado Mountain College Culinary Program, Chef Campbell has worked in a number of different food settings.  Prior to joining Mt. Princeton Hot Springs culinary team Chef Campbell held  the position of Executive Chef at Vista Verde Guest Ranch near Steamboat Springs Colorado. Vista Verde Ranch is recognized as a AAA-Four Diamond property and has received accolades from Saveur Magazine in the Best All-Inclusive Resort Category. Accentuating his tenure at Vista Verde he achieved certification in the disciplines of wine through the Denver based International Wine Guild. Rounding out his culinary work experiences are stints in fine dining wine bar and sushi bar outlets. In his off time Matthew enjoys fly fishing, disc golf and mineral hunting.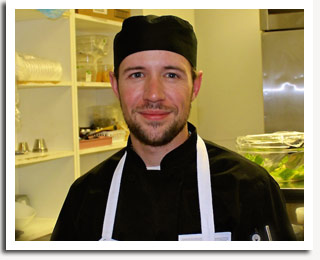 Production Chef Will Steed
Production Chef Will Steed brings an extensive background in Asian cuisine, specializing in sushi, to the Mt. Princeton Hot Springs culinary team. Prior to his arrival at the resort Will held the position of Sous Chef at The Asian Palate restaurant in Buena Vista, Colorado. During his tenure at the Palate he was an instrumental part of the restaurant s rapid growth, not only as a local favorite, but a regionally respected Asian food specialty venue. Chef Steed's culinary mantra can be personified by "striving for the elusive harmony between powerful presentation and graceful flavors". In addition to his culinary production responsibilities, Chef Steed is accountable for F&B purchasing, for the resort. Will's personal passions include hiking, photography & visual arts.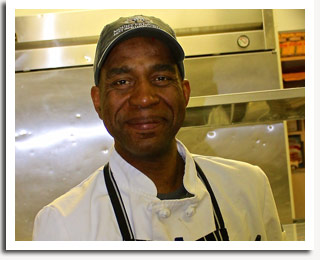 Pastry Chef Victor Marquette Christian
Pastry Chef Victor Marquette Christian is proud to bring a beautiful world of desserts and baked goods to Mt. Princeton Hot Springs Resort. As a 1999 graduate of Johnson & Wales University Victor is very knowledgeable in pastry design for all occasions while specializing in the discipline of custom wedding cakes. As a personal "measuring stick" Chef Christian would consider it a success if every resort guest happily gained five pounds, from pastry alone, during their stay at the Hot Springs! In his personal time Vic enjoys skiing, road biking & tennis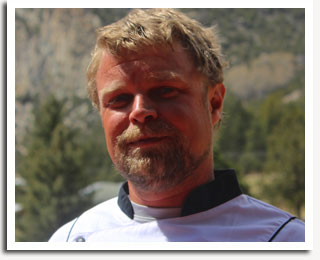 Banquet Chef
Brett Boren
Chef Brett Boren heads up the banquet kitchen at Mt. Princeton Hot Springs Resort. In the past four years he has provided thousands of meals, literally, to the resorts special events guests and countless wedding couples. Chef Brett takes great pride in preparing delicious meals while pushing himself to continually refine his craft and knowledge. A Colorado native, and Buena Vista resident for 15 years, Brett likes fishing, hunting, rock hounding in his personal time.
RESERVATIONS RECOMENDED
OPEN YEAR ROUND
QUESTIONS?
Call: 719-395-2447