Dinner reservations are required.
719-395-2447 EXT: 251
Thank You For Your Support. We Are Booked For Thanksgiving Dinner & Thanksgiving ToGo.
MOUNT PRINCETON HOT SPRINGS RESORT
The Perfect Meeting Place For Business Or Pleasure
LUNCH MENU.

QUESTIONS 719-395-2447
DRESS CODE
We kindly require no bathrobes or slippers be worn into the bar or restaurant.
We recommend casual or business casual attire for Dinner.
Breakfast and Lunch dress code conduct of resort casual wear.
~Lunch Menu~
Fall 2020
Soups and salads
Soup of the Day~ 6
Elk Stew~ Tender elk tenderloin, root vegetables, fresh oregano & chimichurri 10
House Salad~ fresh greens, cucumber slices, carrots, heirloom tomatoes 6
Caesar Salad~ romaine, creamy dressing, white anchovy, parmesan crisp, garlic croutons 9
Winter Greens~ baby kale, candied pecans, goat cheese, apples, apple butter vinaigrette 9
Cobb Salad~ romaine, ham, turkey, hard cooked egg, bacon, blue cheese 9
Add to any salad: Grilled chicken $6 – Scottish salmon $9
Small Plates
White Bean Bruschetta~ Sliced prosciutto/white bean tapenade/confit tomato/arugula 8
Blue Cheese Fritters~ Smoked blue cheese/creamy mushroom puree/balsamic reduction 8
Buffalo Bites~ Season ground bison/brioche/pickle planks/Franks Red Hot© 10
Duck Rillettes~ Peach chutney/toast points, spiced honey, pickled onions 10
Foie Gras~ Hudson Valley Grade A Foie Gras, Pistachio & brown butter short bread 12
Peppercorn Crusted Beef~ Flank steak/Boursin cream cheese/Grilled Toast Points/Au Poivre sauce/drunken onions 12
Full Plates
Spicy Italian Grinder
Salami, pepperoni, capicola, house giardiniera, fontina, spicy pepper spread, oil & vinegar
15
The Mt. Princeton Signature Burger*
Ground USDA Prime Angus patty grilled to perfection!
Served on a toasted challah bun with your choice of cheese: American, Swiss, cheddar or pepper jack
15
Vegetarian Burger Options*
Choose between a black bean patty or the Impossible Burger©
Served on a toasted challah bun with your choice of cheese: American, Swiss, cheddar or pepper jack
14/18
Add Bacon $2 – Avocado $2 – Sautéed Mushrooms $1 – Caramelized Onions $1
*Item served with your choice of fries, sweet potato fries, cheese curds, soup of the day or house salad
While we will do our best to accommodate dietary restrictions, our kitchen and equipment are used to process & prepare a wide variety of ingredients including, but not limited to gluten, nuts, dairy, eggs, soy, fish & meats. We cannot certify our dishes as "free" of particular ingredients.
We encourage guests to consider the information provided in choosing your meals.
Consuming raw or undercooked meats, poultry, seafood, shellfish, or eggs may increase your risk of foodborne illness.
~Sweet Endings~
Chocolate Lava Cake with Vanilla Ice Cream
Warm chocolate ganache and creamy vanilla ice cream
Bananas Foster Cheesecake
Creamy cheesecake, caramelized banana, rum sauce
Four Layer Carrot Cake
Carrot cake, vanilla icing, carrot granola & whipped cream
Red Velvet Cake
Decadent red cake, chocolate shavings, dark chocolate sauce
Old Fashioned Root Beer Float
Creamy vanilla bean ice cream & frosty root beer served in a chilled sundae cup
Chocolate Lava Cake with Vanilla Ice Cream
Warm chocolate ganache and creamy vanilla ice cream
Please inform your server of any dietary restrictions.
Please be aware that our facility prepares foods and uses ingredients in some of our products that contain nuts/nut oil, gluten, & dairy products.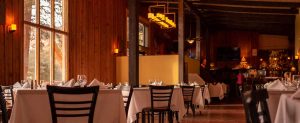 There is no better way to start your day than with one of our hearty breakfast entrees. Choose from traditional items such as pancakes or eggs, spicy South of the Border, or or seasonal specials.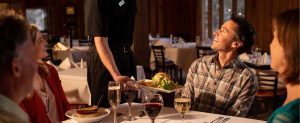 From soups and fresh salads to an enticing array of unique entrees, our lunch menu is sure to pique your appetite. Dine inside or enjoy the incredible views of the Chalk Cliffs and the surrounding 14,000' peaks.

Paired with a generous selection of fine wines, we offer gourmet, hearty entrees featuring the best Colorado products available. Save room for a scrumptious dessert!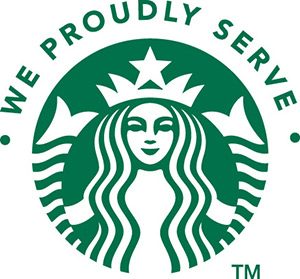 Mount Princeton Hot Springs Resort is excited to announce our brand partnership with Starbucks coffee products to be sold resort wide! Mount Princeton Hot Springs Resort will offer Starbucks coffee as its premier coffee and other products in all outlets. In addition to these products we will also be serving Seattle's Best coffee in all our complimentary coffee outlets.
RESERVATIONS RECOMENDED
OPEN YEAR ROUND