Mount Princeton Hot Springs Resort
EVENTS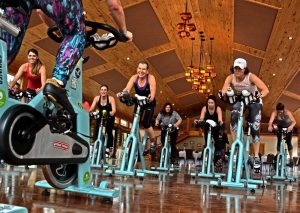 The Rhythm Revolution curates one of a kind fitness experiences, in house and on the road. We pretty much geek out on all things music and movement. SNOWSHINE is no exception.
We're bringing our bikes, equipment & squad of live performers, both artists & teachers to Princeton for a weekend full of sweaty fitness, rad vibes & really amazing LIVE music.
Join us for an entourage of cycling, yoga, strength training, meditations, snowshoeing, soaking in the healing waters and much more.

Winter Hot Springs Be Luminary Retreat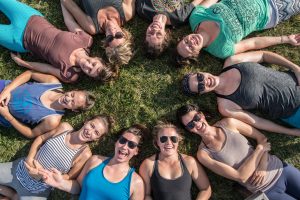 Now more than ever, the world needs women who are thriving in their bodies, empowered to make change, doing inspired work, and living on purpose.  The Be Luminary Retreat empowers women to better offer their unique contribution to the world by understanding how to take better care of themselves with the highest quality mind-body health care information available, and with a handful of powerful personal development tools. Cara Maiolo, LPC and Amber Valenti Armstrong, PA bring you the most effective, dynamic, and progressive personal health care curriculum out there. You'll learn the most powerful health and wellness information available, and learn it from skilled, compassionate, and down-to-earth professionals. Uplevel your health, your mindset, your relationships, and move toward what matters most to you in 2018 though beautifully designed and skillfully led experiences.

April 22-27, 2018 and June 3-8, 2018
All-Inclusive Hot Springs & Wellness Retreat at Mount Princeton Hot Springs Resort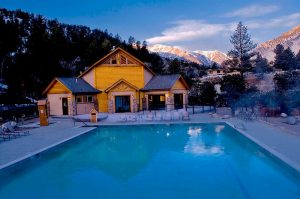 The Total Wellness Retreat at Mount Princeton Hot Springs Resort Retreat is a weeklong, all inclusive lifestyle change program located in the idyllic setting of Mt Princeton Hot Springs resort and led by Heart of the Rockies Regional Medical Center.  Participants experience total immersion into lifestyle change using a comprehensive model for health improvement.
Additionally, participants experience fun leisure-time pursuits like fly fishing, 4x4 tours, bike riding and spa services throughout the week.
MOUNT PRINCETON HOT SPRINGS RESORT
YOGA & FITNESS CLASSES.

Host Your Yoga Retreat At Mount Princeton Hot Springs Resort
QUESTIONS?
Call: 719-395-2447 (ext. #444)
Contact Groups
Dining Options
RESERVATIONS: 719-395-2447 EXT: #7777
QUESTIONS?
Call: 719-395-2447