BUENA VISTA
&

SALIDA, COLORADO
MOUNT

PRINCETON
HOT SPRINGS RESORT
Grab a jeep and explore the area. Not all scenic drive require a jeep but pop the top off and enjoy the scenery. Take a ride to Aspen for lunch or Taylor park for a bite. You will see some world class Colorado scenery on your scenic drives.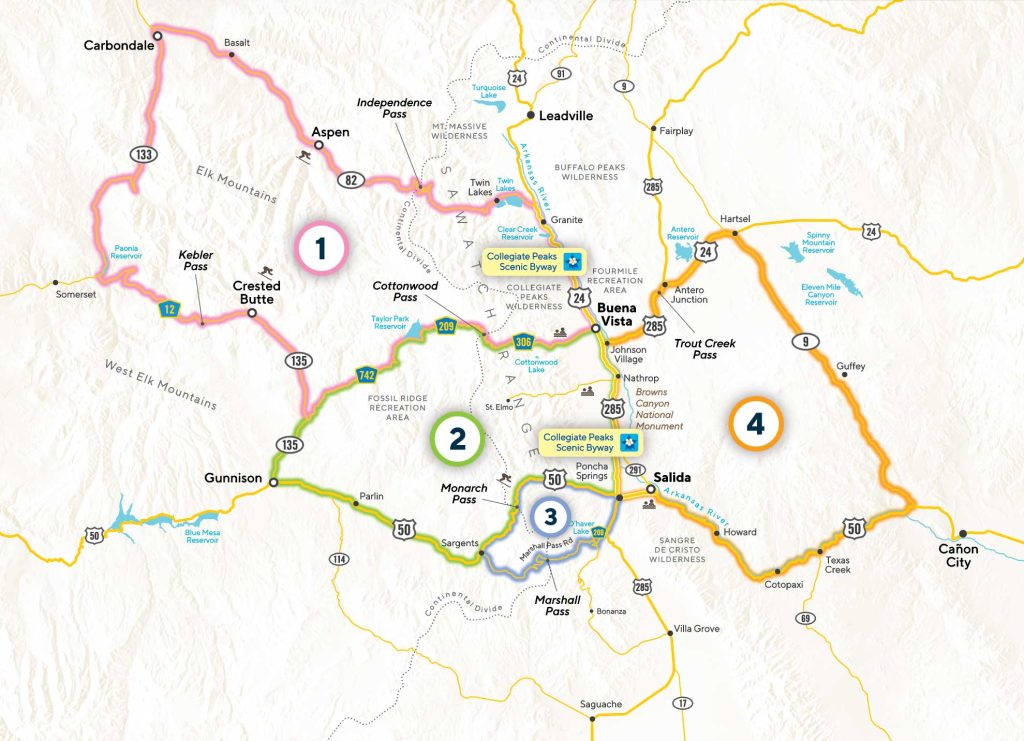 Collegiate Peaks Scenic Byway is an inspiring 57 miles full of breath-taking views of the largest concentration of 14ers in the country. The byway gets its name from the prominent Sawatch Range peaks named after Ivy League Universities: Oxford, Harvard, Columbia, Yale, and Princeton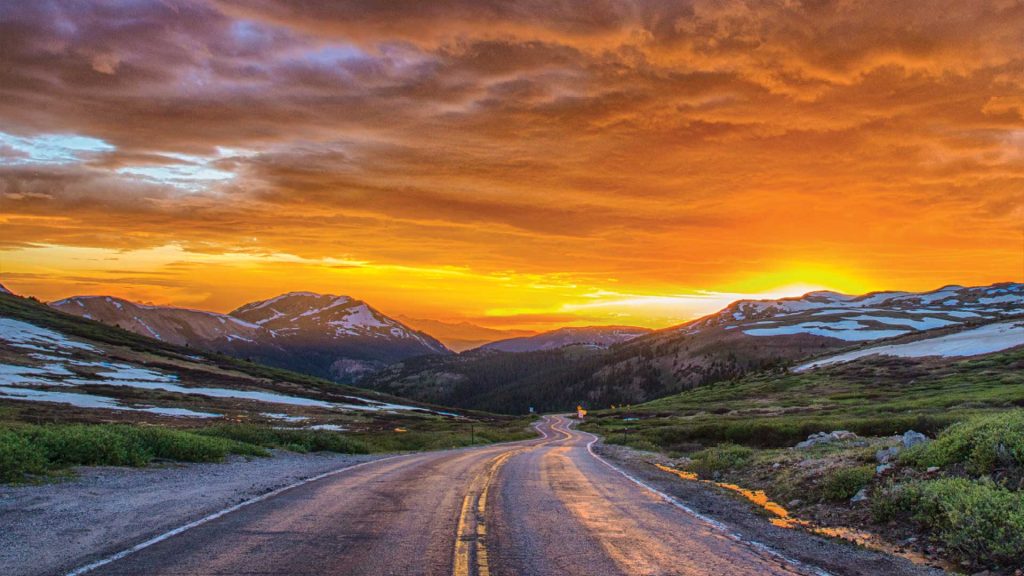 Independence Pass is only open in the summer for scenic drives. Take Hwy 24 north along the Arkansas River, past the historic town of Granite. Turn left onto Hwy 82 and switchback your way to an elevation of 12,095 ft. The top of the pass offers restrooms and scenic mountain views from the overlook. You can turn back here or continue over the Continental Divide to Aspen, Basalt, and Carbondale before heading over Kebler Pass (Open only in the summer) and through the historic mountain town and ski resort of Crested Butte.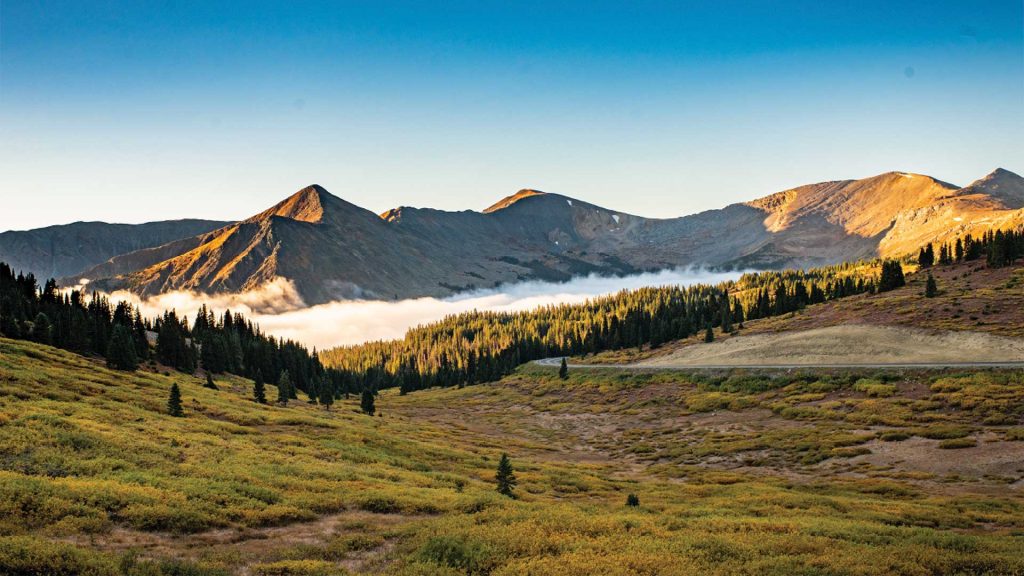 Topping out at 12,126 feet, the Cottonwood Pass road, is also known as County Road 306. Cottonwood Pass connects with Taylor Reservoir, leading to Almont, Gunnison and Crested Butte, making it an excellent summer trip. During the winter, the road is closed, but the pass is groomed for winter activities and snowmobiling.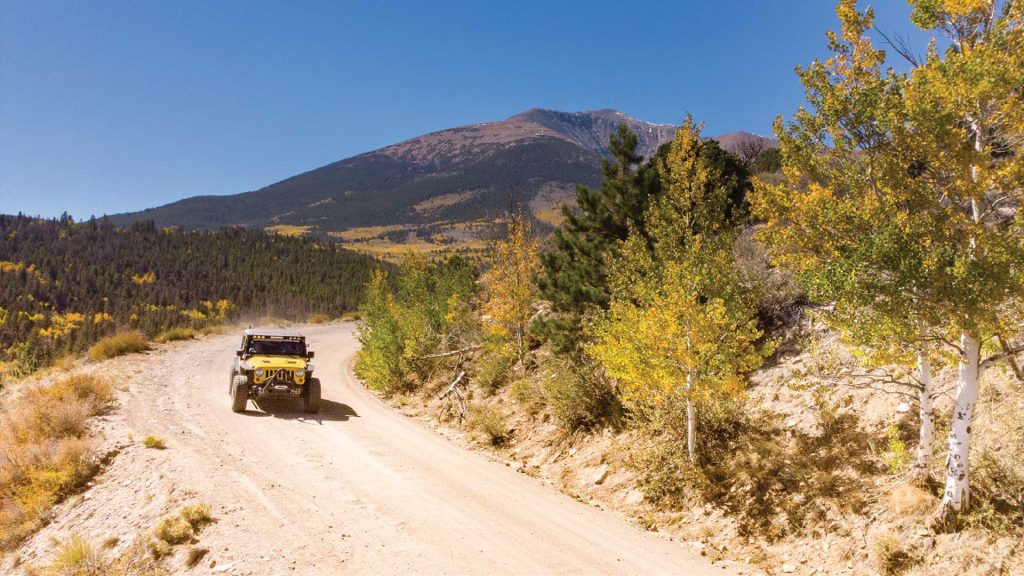 History buffs will love this route over Marshall Pass which follows the original railroad grade for the Denver & Rio Grande Railroad enroute to Salt Lake City from Denver in the late 1800's. Beginning on County Road 200, off of Hwy 285, a few miles south of Poncha Springs, this graded dirt road passes a historic townsite and a beautiful alpine lake before topping out just below tree line at 10,842'.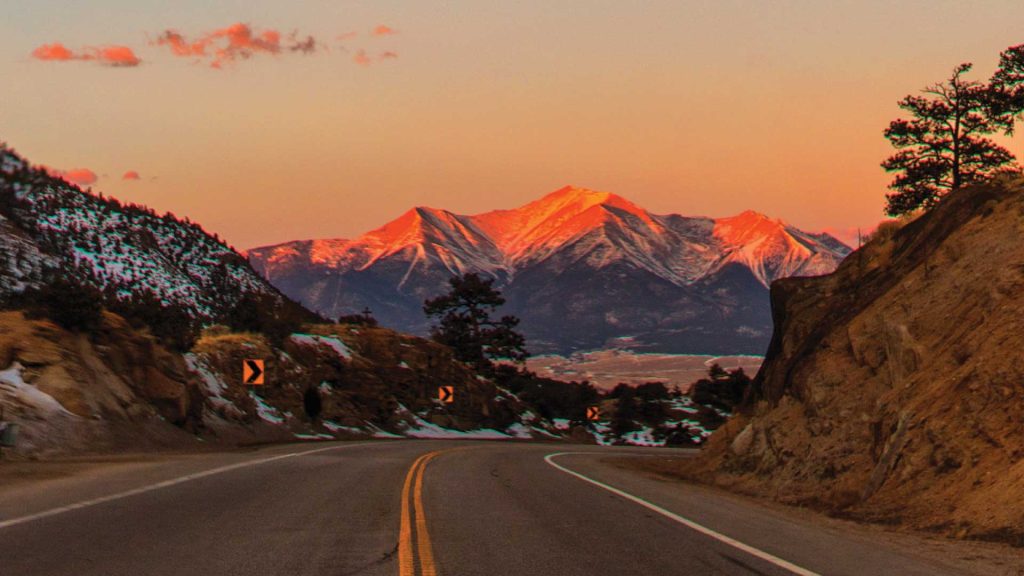 Head east on US Hwy 50 along the Arkansas River. As you enter Bighorn Sheep Canyon, keep your eyes peeled for bighorn sheep, whitewater rafters and kayakers and folks fishing along the 102 miles of Gold Medal Waters. When you come to US 24 and US 285, you'll top out at 9,487' on Trout Creek Pass. Upon the descent, you'll find Chubb Park with its unique rock formations. Once the Collegiate Peaks reveal themselves, you'll probably find yourself saying, Now THIS is Colorado!
Activities & Things To Do
BUENA VISTA

&

SALIDA
COLORADO
This activity is an extreme test of a person's physical and mental limits and carries with it the potential for death, serious injury and property loss. The risks include, but are not limited to: actions of other people including, but not limited to, participants; lack of hydration, weather, and/or other natural conditions. Princeton Holdings, LLC DBA Mt. Princeton Hot Springs Resort is not liable for any injury, property loss, damage, death, etc occurring do to any activity outlined by any information sheet. Guest is participating in any activity on their own merit with no liability to the Mt. Princeton Hot Springs Resort or its agents.