BUENA VISTA
&

SALIDA, COLORADO
Activities & Things To Do
MOUNT

PRINCETON
HOT SPRINGS RESORT
Welcome to Mount Princeton Hot Springs Resort, your gateway to the best of outdoor adventure and relaxation in Buena Vista and Salida, Colorado. Our resort is nestled in the heart of the Rocky Mountains, providing stunning views and easy access to a range of exciting activities and attractions.
Whether you're seeking a thrill on the slopes, a leisurely hike through the mountains, or a relaxing soak in our natural hot springs pools, we have something for everyone. Our resort features a range of amenities, including:
Natural hot springs pools: Relax and unwind in our therapeutic pools, featuring a range of temperatures and stunning mountain views.
Spa services: Treat yourself to a luxurious massage, facial, or body treatment at our full-service spa.
Outdoor activities: From skiing and snowboarding in the winter to hiking, mountain biking, and whitewater rafting in the summer, our resort is the perfect basecamp for all your outdoor adventures.
Dining: Enjoy a delicious meal or drink at our onsite restaurant and bar, featuring locally sourced ingredients and stunning views.
Event spaces: Host your next meeting, retreat, or special event in our spacious and fully equipped event venues, featuring state-of-the-art audiovisual equipment and stunning mountain views.
To book your stay or learn more about our resort and amenities, simply click on the "Book Now" button below and follow the prompts. Our friendly staff is always available to answer any questions you may have and help you plan the perfect getaway.
We have curated a list of guided activities to enhance your stay.
Please book directly with each outfitter.
Be sure to tell the outfitter that you are staying at Mount Princeton hot springs resort when booking your adventure, as many of these businesses offer special rates to our guests .
Take advantage of our Adventure Center perks with your overnight stay.
2 Days Complimentary Daily Fitness Classes
2 Days Complimentary Mountain Bike or Fat Bike Rental
2 Days Complimentary Cross Country Skis or Snowshoe Rentals
2 Days Complimentary Tennis Courts and Racquets
Adventure Center rentals are available first come first serve at the front desk.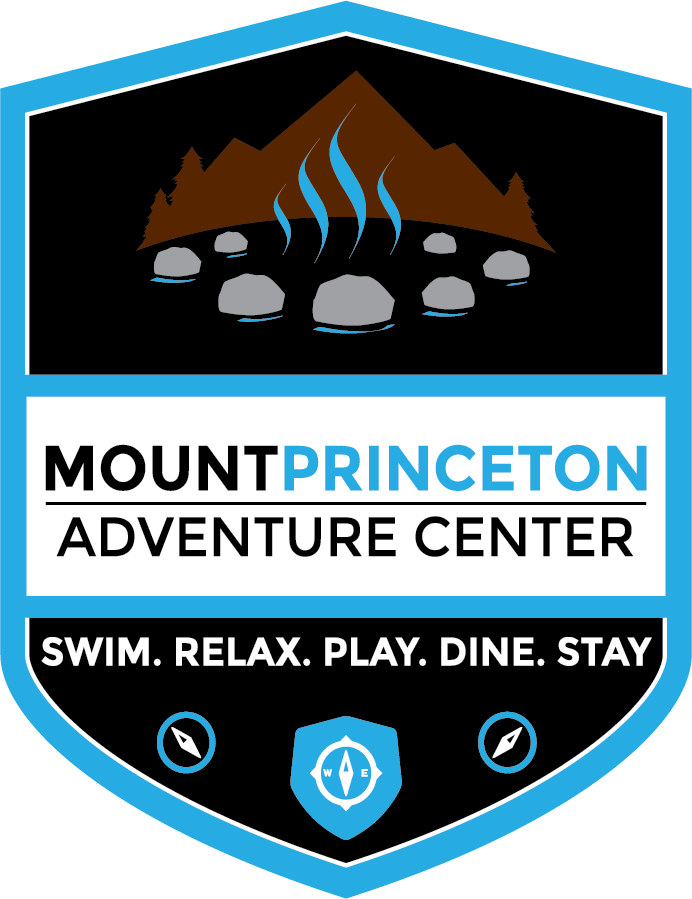 Want to know what we can do for you?
Activities & Things To Do
BUENA VISTA

&

SALIDA
COLORADO
This activity is an extreme test of a person's physical and mental limits and carries with it the potential for death, serious injury and property loss. The risks include, but are not limited to: actions of other people including, but not limited to, participants; lack of hydration, weather, and/or other natural conditions. Princeton Holdings, LLC DBA Mt. Princeton Hot Springs Resort is not liable for any injury, property loss, damage, death, etc occurring do to any activity outlined by any information sheet. Guest is participating in any activity on their own merit with no liability to the Mt. Princeton Hot Springs Resort or its agents.