At The Mount Princeton Hot Springs Resort Spa & Club

 Access Included With Overnight Stay or Spa Treatment
Day Pass Available | Adults Only Age 16+
CASCADING HOT SPRINGS POOLS
At The Mount Princeton Hot Springs Resort Spa & Club

 Access Included With Overnight Stay or Spa Treatment $35+
Day Pass Available | Adults Only Age 16+
Given the current situation and the impact of coronavirus (COVID-19), Mt. Princeton Hot Springs Resort is closed for leisure travelers and swimming. Pass through travelers, such a National Guard, health care professionals, and delivery personal are permitted for lodging purposes. Please contact our front desk for more information.
The Princeton Market remains open for gas and grocery sales.
We hope to be back in full operation April 30, 2020. We have friendly staff standing by to make your future reservations. We look forward to serving you in April and all future dates.
719-395-2447


MOUNT PRINCETON HOT SPRINGS RESORT
The Perfect Meeting Place For Business Or Pleasure
HOT SPRINGS

These odorless hot springs bubble out of the ground at 140 degrees Fahrenheit.
The hot springs are open to the public year-round.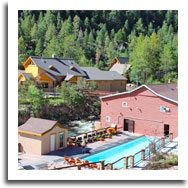 The Historic Bath House was established in Established 1867. Here you may enjoy the soaking pools reaching temperatures up to 105 degrees Fahrenheit and the exercise pool in the 90s.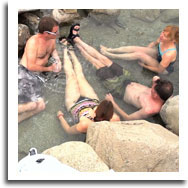 The Creekside hot spring pools are broken down into natural individual pools raging in temperatures fro 70 degrees Fahrenheit to 120 degrees Fahrenheit.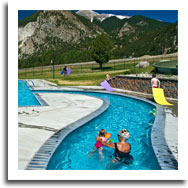 The upper hot spring pools have a 400 foot water slide. These pools offer incredible Rocky Mountain views and are kept at about 75 degrees Fahrenheit.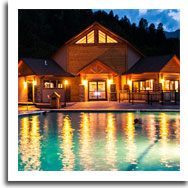 Spa & Club
This sanctuary reserved for guests age 16 and above. The relaxation pool is maintained at around 100 degree Fahrenheit. The temperature of the cascading hot spring pools vary from 107 degrees down to 101 degrees Fahrenheit.
Creekside Hot Springs Are Open
The seasonal closure of our natural pools is for your comfort and safety. Snow melt increases the flow of Chalk Creek, creating a cold and unsafe soaking experience. These natural pools reopen when the creek flow lessens and hot water is exposed again. Typically, these closures are experienced May-August. Please call for more details on current creek flows.
Our mineral-fed man made pools are enjoyable year-round
BOOK NOW
719-395-2447 EXT: 0