The soaking pool may be found at the historic bath house. This pool is one of the hottest hot spring pools in Colorado.
105 °F


Hot springs are heated by natural geothermal heat. Temperatures may vary.

The Soaking Pool is family friendly.
This hot spring pool is included with your day pass and is open daily year round.
The soaking pool next to the Historic Bath House is one of the most popular pools at Mt. Princeton Hot Springs Resort. The hot springs soaking pool is typically kept about 105 degrees Fahrenheit. Situated along side of the Chalk Creek this pool has plenty of comfortable beach chairs making this the perfect place to relax with the kids and spend the day.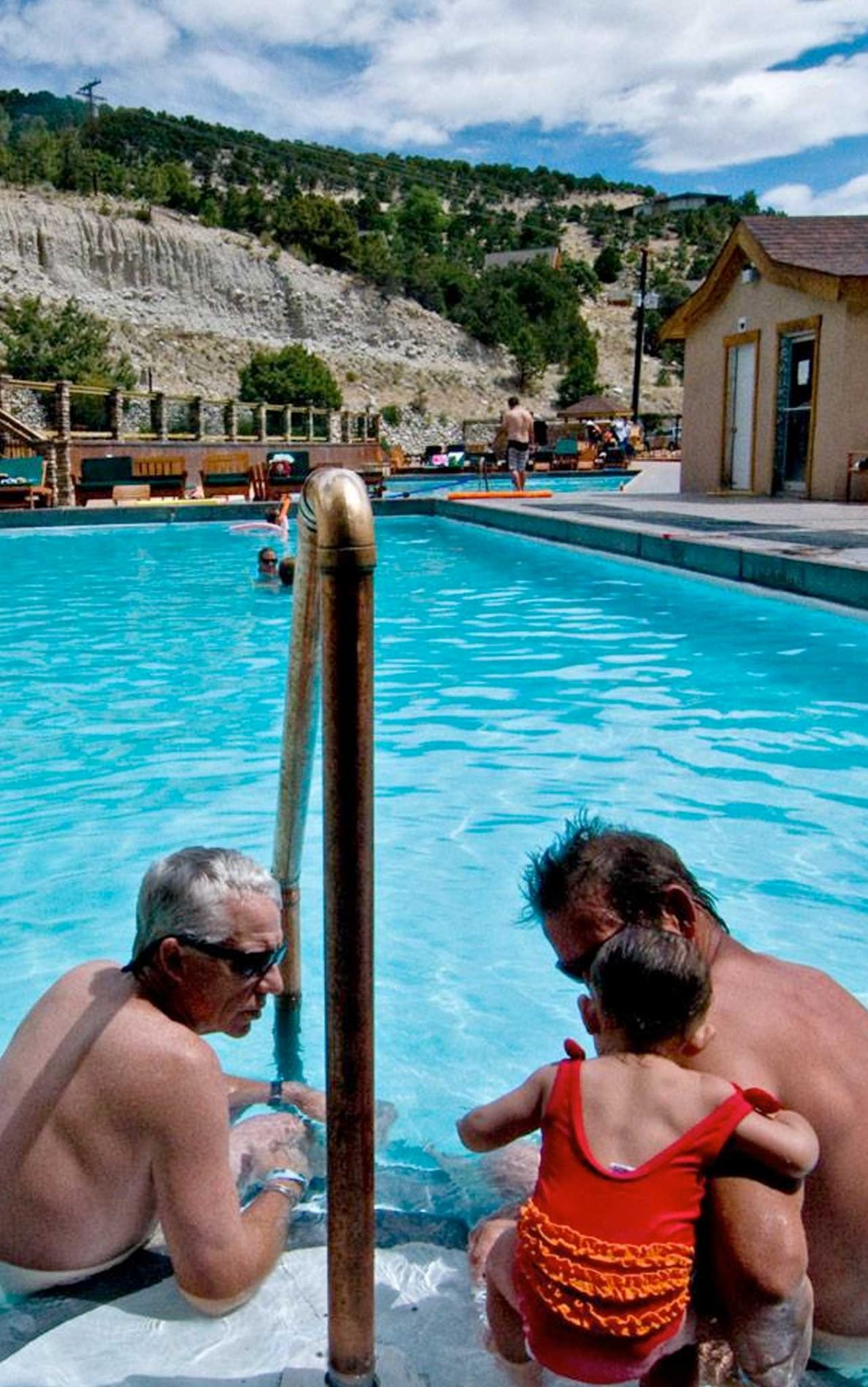 Learn What Makes Hot Springs Hot
FAQ.
The hot springs are open to the public every day of the week.

Reservations are not required to soak in the hot springs.

Masks are not required.

Hot Spring Day Passes may not be purchased in advance.

Day Passes must be purchased onsite at the Historic Bath House or Upper Pools.

Swimsuits are required at all times.

Towels are available to rent with a deposit.

Alcohol may be purchased at the Bath House service counter or the Juice Bar.

Guests are NOT permitted to bring their own alcoholic beverages in the aquatic facilities.
Smoking is NOT permitted in the pools or any other public area.
Animals are NOT permitted at the pools, Lodge or the Creekside Suites. We offer pet friendly accommodations in specific rooms at Hillside, Cliffside, and cabins for an additional $60 fee per stay.
Hot Springs are available for private soaks and events.
Benefits Of Hot Springs Water
If you enjoy nature and hot water, the most obvious benefit from hot springs is simple relaxation.
Soaking in hot spring water can also help ease aches and pains, particularly of the joints. Reducing stress can help improve your outlook and overall physical and mental health.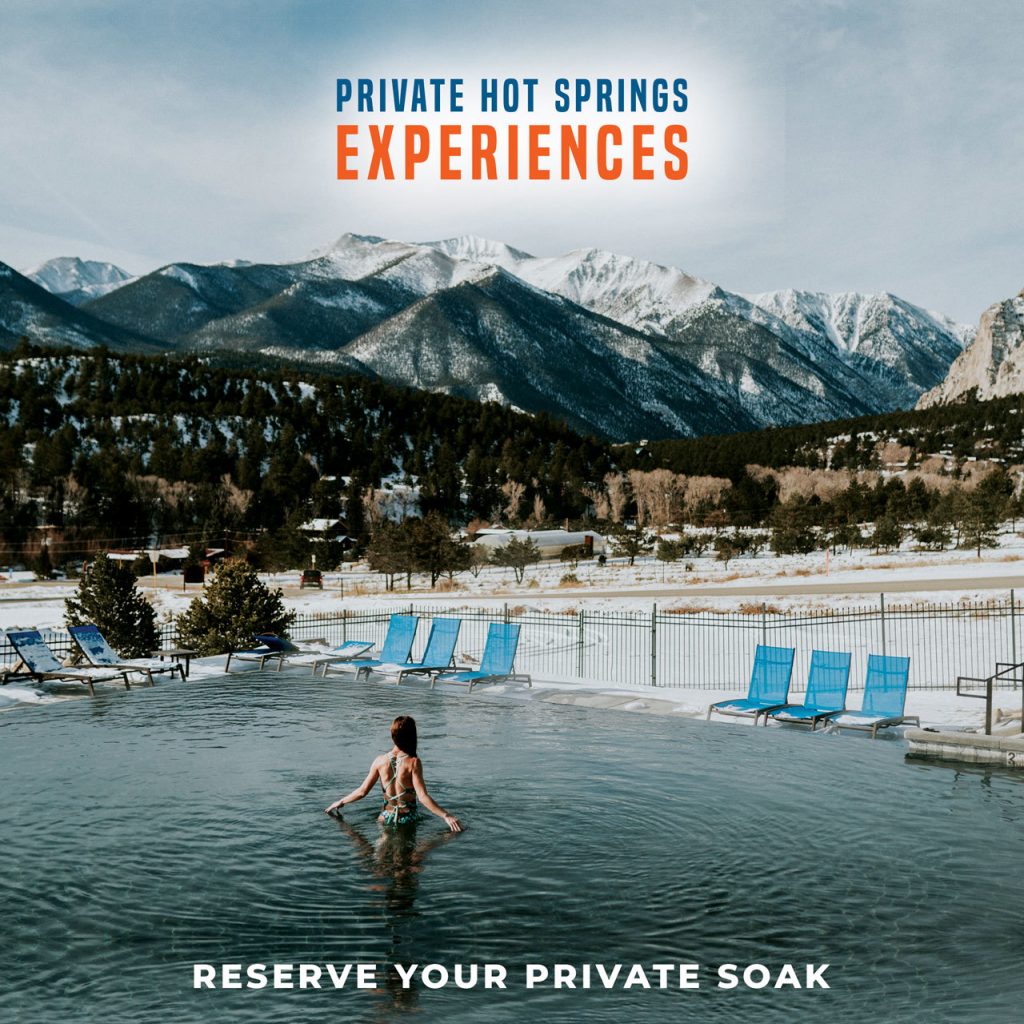 Minerals In Mount Princeton Hot Springs Water (PPM)
These hot springs are unique because they are non-sulfurous. This makes the hot springs odorless.
Carbonate of Lime 3.35
Carbonate of Magnesia 1.08
Potassium Carbonate .23
Chloride of Potash 1.06
Sulphate of Soda 10.58
SOAKING

POOL
HISTORIC BATH HOUSE
Hot Springs
Open Year-Round Since 1897
SPA & CLUB
MOUNT

PRINCETON
HOT SPRINGS RESORT
The Spa & Club Is Reserved For Overnight Guests And Spa Treatment Patrons Age 16+
Open Year-Round Since 1897
MOUNT

PRINCETON
HOT SPRINGS RESORT
May We Help You
Plan Your Visit?