The steam rooms are reserved for overnight guests and spa treatment patrons Age 16+.
The steam rooms are open during Spa & Club hours and is complimentary to hotel and day spa guests.
The coed steam room is in the Spa & Club adjacent to the Relaxation Pool. There are unisex steam rooms in each locker room.
Steam rooms offer many health benefits claim that include detoxification, increased metabolism, weight loss, increased blood circulation, pain reduction, antiaging, skin rejuvenation, improved cardiovascular function, improved immune function, improved sleep, stress management, and relaxation.
Outside of the sauna is a cold plunge pool. Here you may take advantage of an old Nordic technique where you take a 20 minute sauna followed by a cold water dip. Ideally the hot/cold exposure is repeated until the body is completely relaxed. The "hot sauna cold plunge" technique is intense, and the combination of hot and cold has some definite health benefits. Sometimes referred to as the Nordic Cycle, the "hot sauna cold plunge"triggers the blood vessels to constrict rapidly and therefore elevates blood pressure. The benefits of the "hot sauna cold plunge"are both physical and psychological, and immediately noticeable.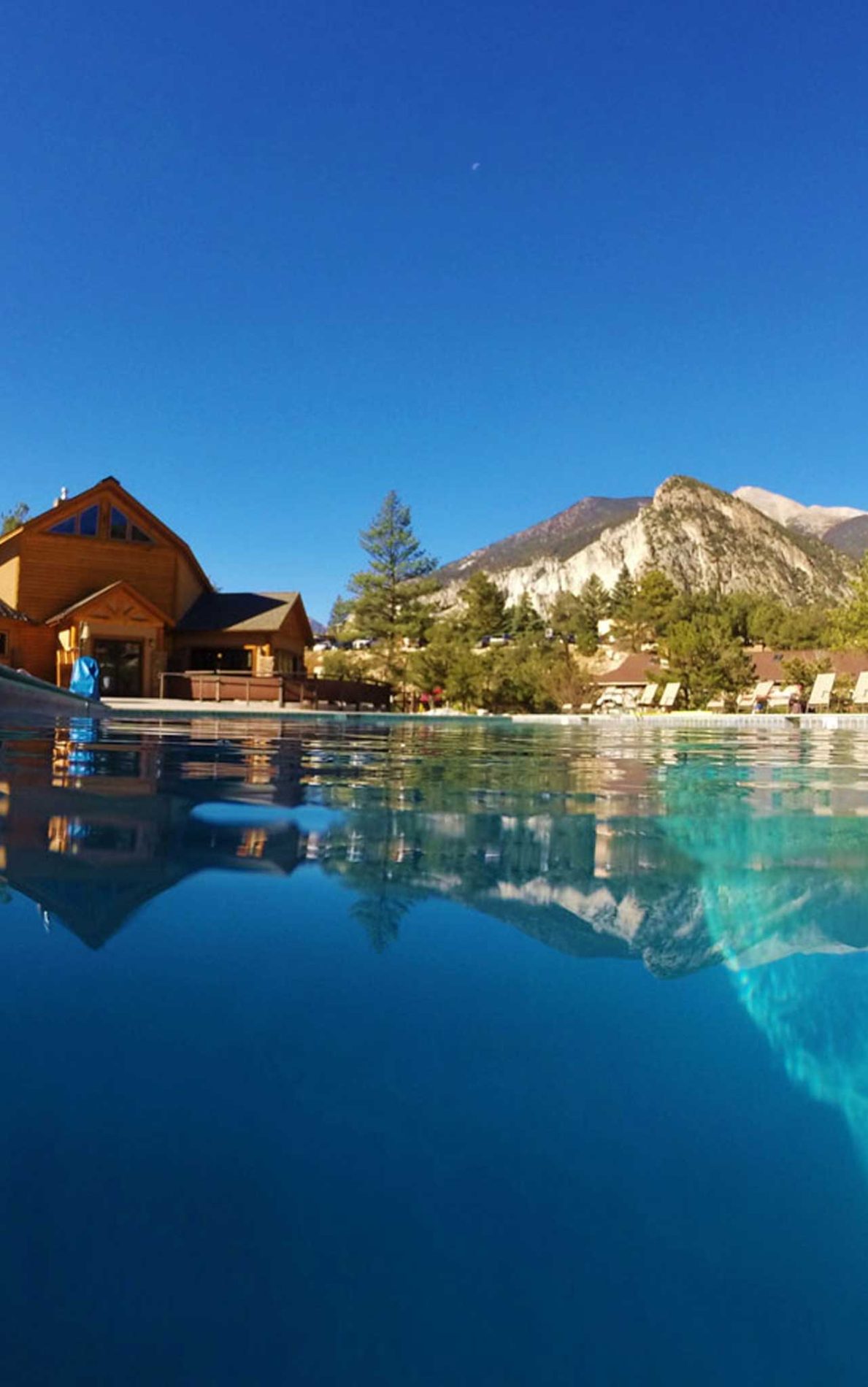 SPA & CLUB
MOUNT

PRINCETON
HOT SPRINGS RESORT
The Spa & Club Is Reserved For Overnight Guests And Spa Treatment Patrons Age 16+
Hot Springs
Open Year-Round Since 1897
MOUNT

PRINCETON
HOT SPRINGS RESORT
May We Help You
Plan Your Visit?